Out of the case studies included on this page more than half have been created from an empty shell. Some were found that way, others required stripping out first. The rest are of existing builds where we have extended their office space, added rooms, adjusted their layout, and in some cases replaced existing features for something more modern.
Parkside Flexibles decided to invest in the creation of a new creative office, a client meeting and presentation area, a laboratory, and a reception refurbishment. All areas were to be contemporary with a clean and creative emphasis, and a natural transition between the areas.
Innovative features included glass partitions with a manifestation which linked with a ribbon graphic that continued around the walls of the premises. The glass topped boardroom table was specially made for this job, as there was nothing on the market readily available. It since has proved to be the perfect centrepiece to impress clients during meetings and presentations.
A fire rated glass partition with glass door was used to enter into the creative suite. ODAPS are particularly proud of this feature, as it illustrates how you do not need to compromise safety for aesthetics.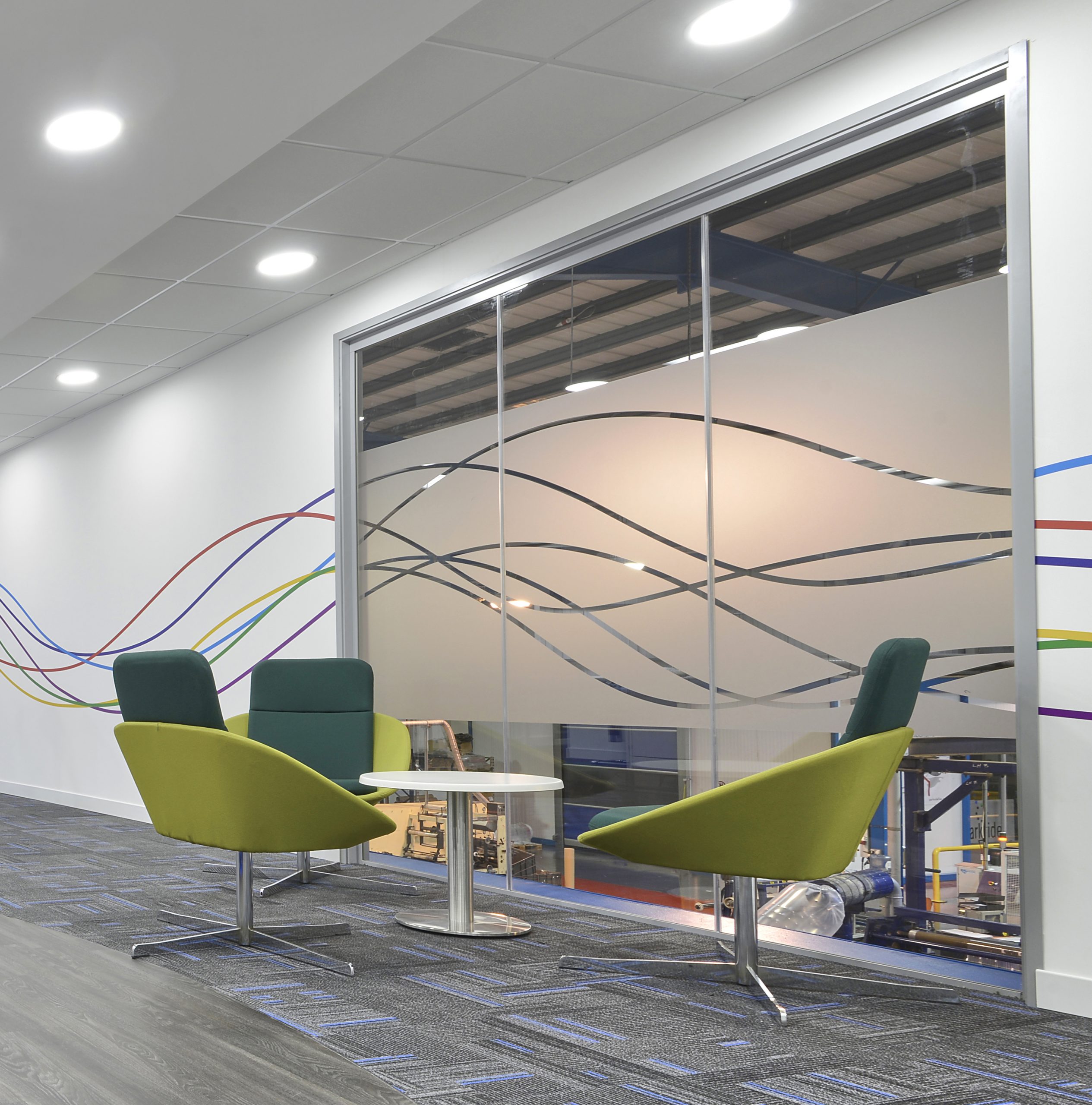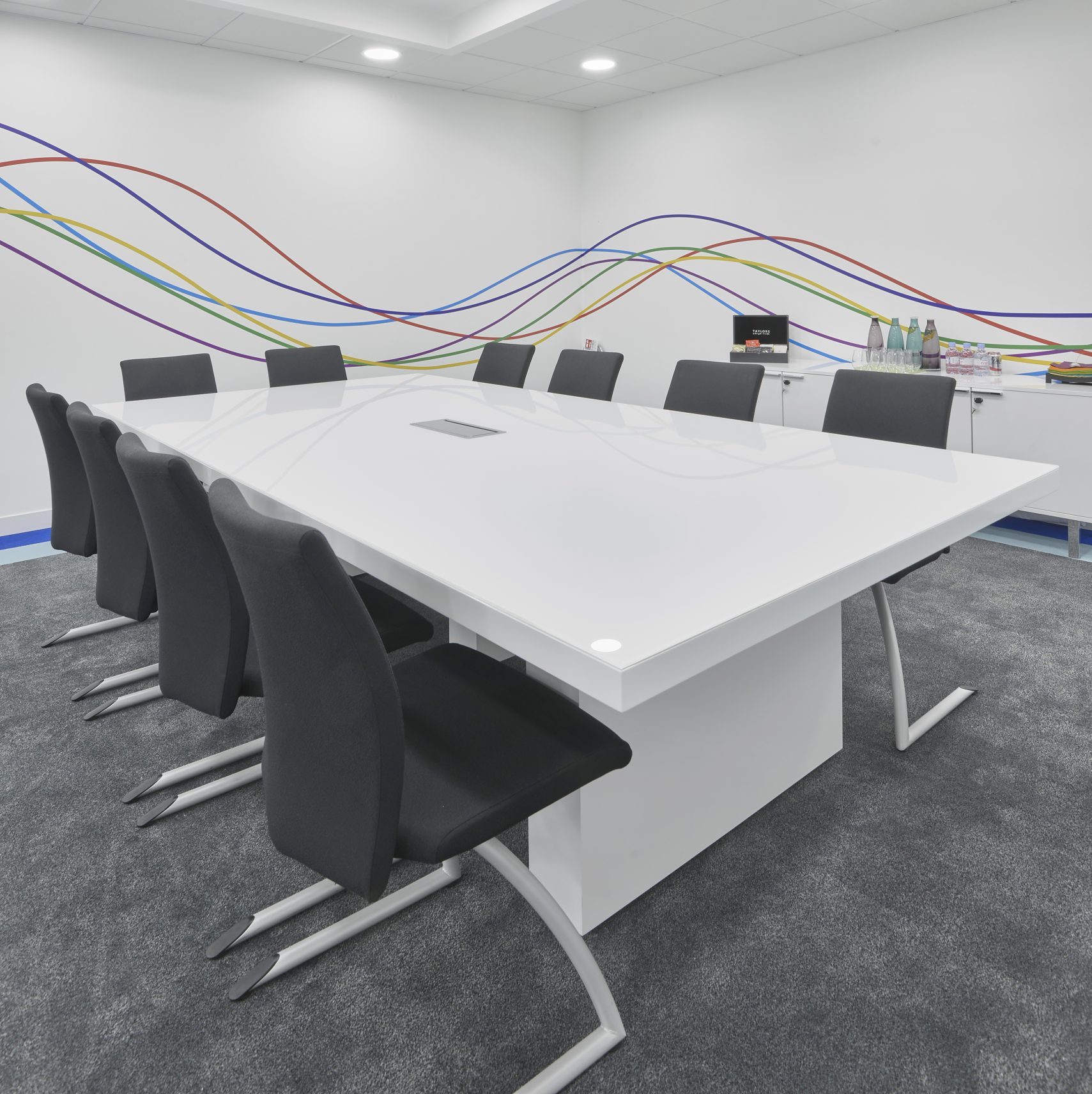 Schools UK acquired a small, old Chapple that required a complete refurbishment. Our aim was to maintain the original character of the building whilst creating a fresh, modern atmosphere.
The furniture selection proved to be the defining feature for this office, utilising white laminate desk tops with oak legs and matching storage units.
Viewed as one of our most aesthetically pleasing projects, the HH global office renovation, beautifully displays the specialist design capabilities of our team. We provided multiple isolated boardrooms, offices, open office seating, a reception, waiting areas and a breakout area.
The selection of glass walls were the defining factor of this renovation. The manifestation, precision fit of the glass wall and bespoke curved glass for waiting rooms all highlight the rustic nature of the building interior
Inseego appointed ODAPS to design and fit-out a CAT B office space in Leeds. The main project aim was to provide a visually striking environment to attract staff back from home working.
The works required the installation of meeting rooms, offices, a storeroom, a server room, a tearoom, and the migration of 50 staff. Comparatively new furniture was also installed to complement the design. This included height-adjustable desks, meeting furniture, lockers, and collaboration furniture. The finishing touch was the installation of a new meeting pod.
To contrast with the industrial theme of the building, oak and natural moss were specified to select feature walls to introduce natural tones and textures. This was complemented with superior carpet tiles replicating the moss effect to achieve an overall balance between the natural and industrial. Planters were also fitted with artificial plants to introduce additional green tones, further uplifting the atmosphere without bringing in the complications associated with their maintenance thereafter.
In addition to this, all manifestations were custom-designed to replicate the cobbled effect of the flooring tiles. It provided privacy in the meeting and office rooms whilst seamlessly integrating into the surrounding environment.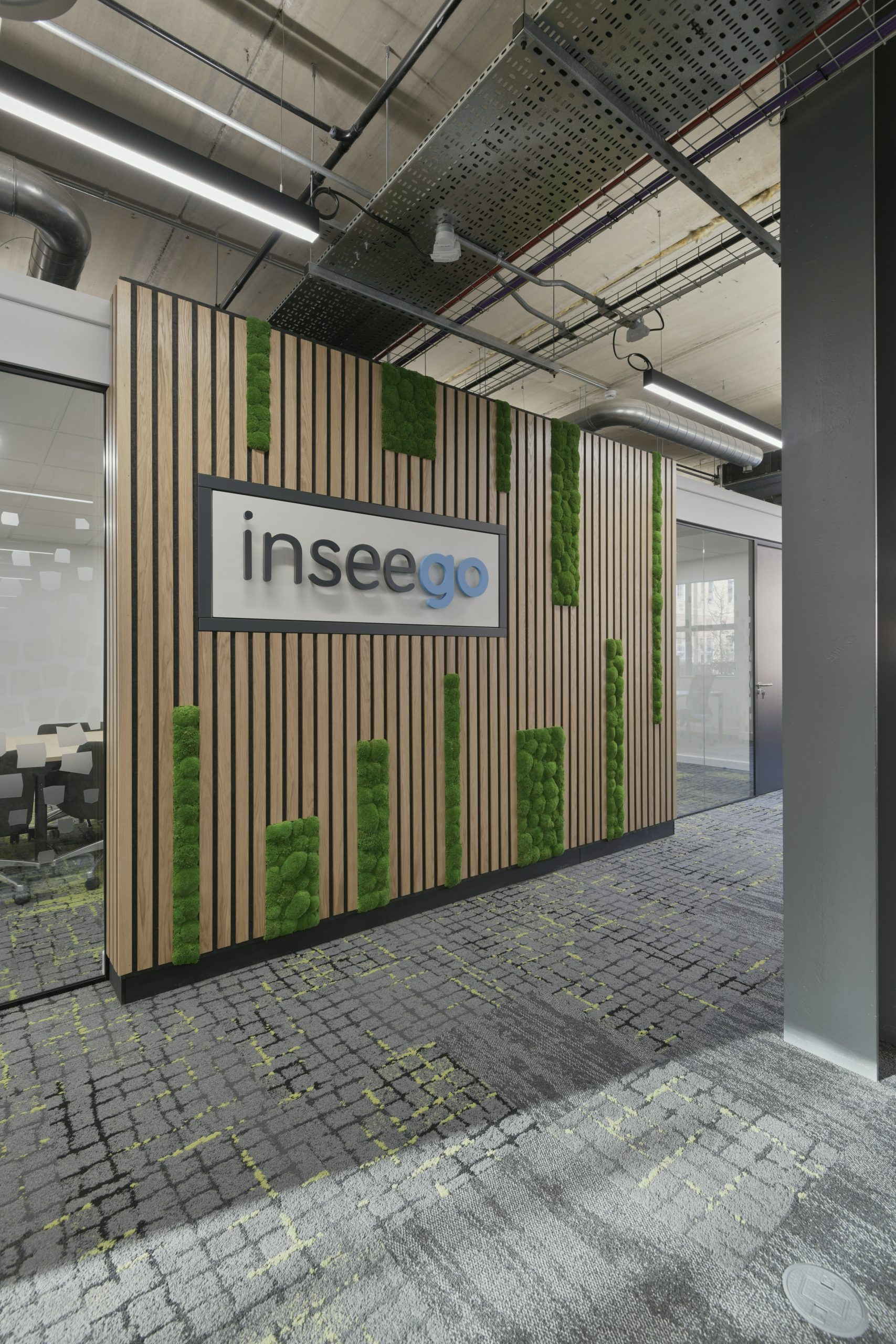 Virtual College were looking to impress their 'blue chip' clients by creating a modern and stimulating facility. What started out as just a reception refurbishment manifested into the installation of a flexible boardrooms, touchdown meeting room and minimalistic basic kitchen and toilet facility.
The boardrooms have a magnetic folding wall integrated between them, providing the facility to use both simultaneously . This is perfect for accommodating for large meetings. The glass walls complement the build, it creates the feeling of space throughout the main meeting areas, which is a key factor in generating a modern office environment.
Ctrack were looking for a 'clean and bright' refurbishment of their office space. This included a new breakout area, office seating, enclosed boardrooms and offices. Because of this we focused on the use of glass walls, so light could radiate unobstructed through the premises.
The carpet tiling layout we provided was bespoke, custom made to provide a subtle contrast to the large expanse of grey flooring. It was used to highlight the main walkway and the seating room, as seen above, to liven both spaces. The manifestations on the glass partitions incorporates small squares of their corporate colours, serving the same purpose of elevating the mood in the office.
The brief from Ellis Patents was to extend and refurbish their whole existing office space. The scale of this project was quite vast, installing new boardrooms and meeting areas, an atrium and office seating area across two floors.
The boardrooms, which can be seen on the first row of the gallery to the left, incorporated a magnetic folding wall between them to allow for small or large meetings. The large 'lights' on the image below channel sunlight through tubes connected to the roof, proving a greener and more economical solution over time. These were supplemented with LEDs to compensate on evenings or darker days.
24 Seven's requirements were to re-invent their existing tired office space. The refurbishment consisted of the boardroom, open plan office area, staffroom, staircase, entrance lobby and all toilet facilities.
Frameless glass partitions with tiger-stripe manifestation, combined with full height walnut veneer doors were used to the front of the boardroom and offices. Existing oak doors and staircase in the core area were French polished to a walnut effect to complement the new doors. Other design touches included the installation of feature drop down bulkheads to the ceilings in the boardroom and office area. To create a sense of the outdoors feature carpet tiles were used to imitate a mixture of grass and sand.
Benenden invited ODAPS to create a sleek and functional new office space to accommodate the establishment of a new department. The finalised brief called for a sleek and contemporary office environment using modern office furniture, desks and partitions, full height frameless glass partitions, full height doors, feature bulkheads, a combination of feature carpet tiles, vinyl planks, and bench desking.
Privacy being a specific aspect for the design, the glass partitions were specified to be double glazed with banded etching for superior acoustic and visual performance.
To achieve a superior level of functionality and appearance we included other details such as wall decals and a feature back-lit signage panel .
Benenden Healthcare were so impressed they have since adopted this office design to be applied as a corporate standard for all future office refurbishments.
Contact us for more information
See how we can make your office work better for you. Whether you prefer to send a message or give us a call, we are here to help.